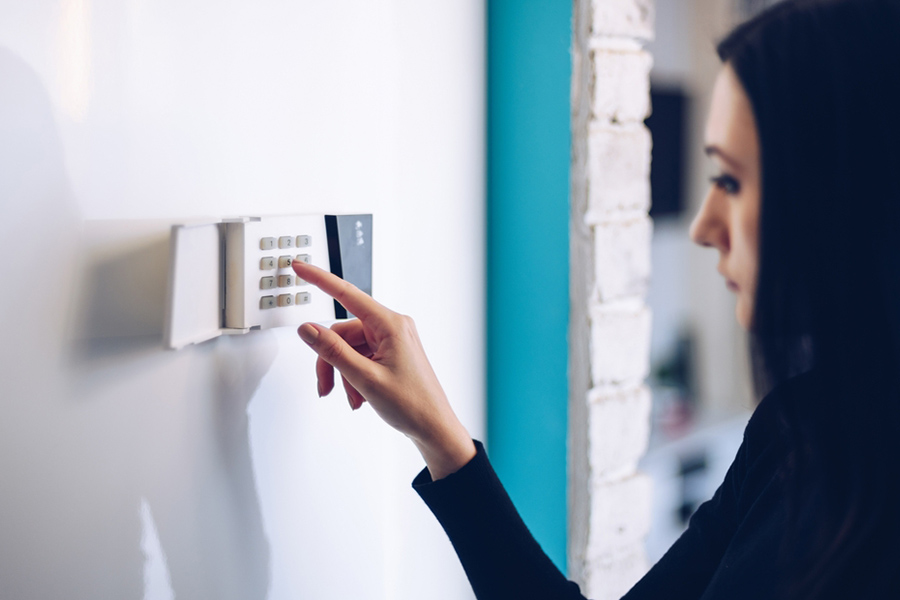 How To Reset Your Security System In Lafayette
An important advantage of getting your home security hooked up professionally is that you seldom find a reason to worry about it. Even so, there could be times when you need to reset your alarms in Lafayette. When using a smart command hub, your system reset usually takes a few minor taps of the touchscreen after a false alarm, power outage, or battery change.
Check Your Manual Before Attempting An Alarm Reset
Here's a simple yet valuable tip before you begin to reset your Lafayette home security system, consult your owner's manual first. You don't want to undermine your property's defense as a result of touching a button in error. In addition, control panels may have changed if you upgraded from a number pad to a digital command hub. And if you can't reset your system, don't be reluctant to call the professionals.
Resetting Your Lafayette Security System Because Of A False Alarm
Usually, a false alarm occurs due to an accidentally tripped sensor. You can engage the ADT Command touchscreen or access your ADT smartphone app and hit the shield icon and type in your security code to turn off the alarms for these instances. You may be contacted by your security monitoring team, but just let them know you experienced a false alarm.
Tips To Reset Your Alarm When Experiencing A Power Outage In Lafayette
When you lose power because of lighting, strong winds, or other reasons, you might begin hearing a repeated, high-pitched beep from your central command hub. This signifies that your security is using the backup battery. To reset the alarm and silence the beeping, you need to disarm/rearm the system.
However, if your power outage lasts for a longer period of time, you may need a total system reset. Follow the directions in the instruction manual -- normally by entering your code and hitting the designated button twice -- and you should be running fine. You could continue to notice the auxiliary power beeping, as it may not stop until your battery reaches a full charge. Reach out to your home security agent if you keep having difficulties with your ADT controls at least 20 hours after the power is resumed.
When You Need To Reset Your Home Security System After Replacing A Battery
Occasionally you must switch out a battery powering one of the devices in your security installation. When this needs to be done, you should switch your system to "Test Mode" so you avoid triggering a false alarm. When the new battery is put in place, change the alarm out of "Test Mode" and revert back to your usual settings. If the system is unable to register the piece of equipment or the battery indicator is still on, you could need a whole system reset.
Reset Your Lafayette Security System After Adding Or Deleting A User
Removing or adding personal codes can be done on the ADT Command panel and your ADT smartphone app. You should never require a reset of your alarm when deleting or adding codes. However, if you find yourself moving to a new home already equipped with an ADT system, you should reach out to your residential security experts at (337) 306-6995 to establish a new service. The installer will go on site to upgrade components, place additional components (as required), and perform a full reset.
A Well-Designed Security System Is The Right Choice
Figuring out how to reset a home security system in Lafayette can be a challenge if it fails to include understandable devices and controls. If the time has come to acquire your easy-to-use alarm system, call (337) 306-6995 or send in the form below. We'll be happy to design the perfect security system for your residence.
Communities Served Around Lafayette By Secure24 Your Local ADT Authorized Dealer