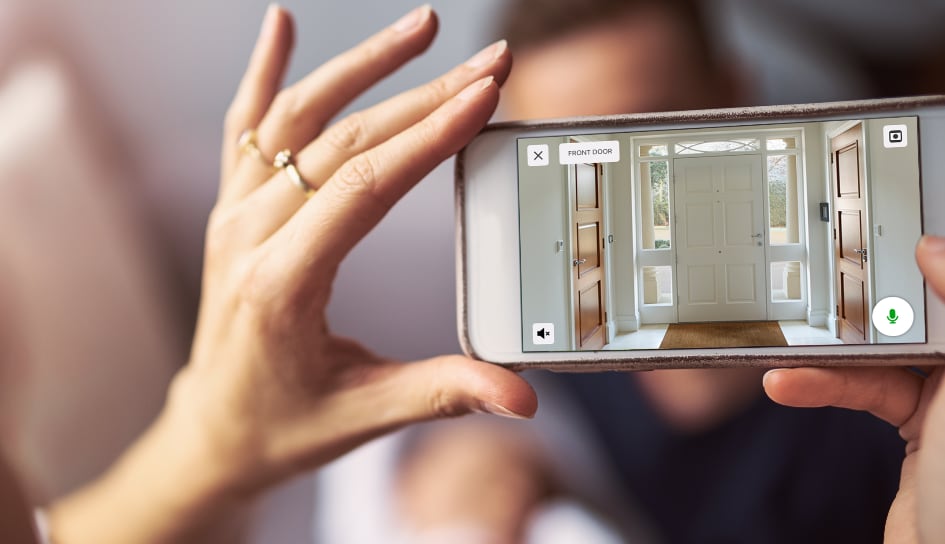 Are Smart Locks Worth It In Lafayette
Are you thinking of replacing your home's locks? In the olden times, you only had the choice to use ordinary locks with keys. But, if you are looking for the most high-tech, you can get a smart locking solution that can link into your ADT security system.
One question: Are smart locks worth it in Lafayette? Or are you squandering your cash on needlessly confusing products?
Ordinary Locks Vs. Smart Locks in Lafayette
When it comes to locking systems, you will find a multitude of choices. However, you will find that most entryways are made secure by either a handle lock and a key deadbolt, a push-button deadbolt, or a smart lock. Turn the key on a standard deadbolt, and a metal bolt extends into the strike plate on the door frame. The bolts can be a door handle lock that's spring-operated, which makes it harder to pry open with a an instrument such as a crowbar. If you would rather not trouble yourself with an ordinary keyed entry, you can get a push-button lock that activates the bolt through a 3-4 button pin code.
Smart locks are connected devices that replace your standard handle and deadbolt locks. Like a push-button deadbolt, you use a numerical PIN to open the door. However, when using a smart lock, you will be able to integrate with your property's wireless network or your overall security package to bring even more functionality. By using a phone app, you are given the chance to:
● Activate your door locks remotely
● Set customized PIN numbers for family members and friends
● Receive a text alert when someone unlocks the door
● Program temporary entry codes for guests
When Are Smart Locks Worth It In Lafayette?
If you are considering the addition of a couple smart locks as substitutes for ordinary locks, you may or may not think they are worth it. It would add convenience to unlock your doors remotely, but it really depends on the make or model of how dependable and functional they will be. When going with a stand-alone unit, ensure that your smart lock uses up-to-date encryption and is operated with a cell phone app that gets regular updates.
But you should know, the real advantage of a smart lock comes if you connect it to your home security system. Now you can make your locks coordinate with your additional security elements to upgrade your home's defense while adding convenience to your daily routine. For example, when your smart doorbell camera senses a person approaching your home, your smart locks can automatically lock. You might also use a geotracking feature on your smartphone security app and automatically unlock your doors as you pull up the drive. You even have the option to instruct an alarm to go off if someone submits an invalid code numerous times.
Basically, a smart lock is worth it in Lafayette when you link it to your comprehensive security system!
Call Now To Get Smart Locks With Your ADT Security System
To get the best smart locks in Lafayette -- along with a highly advanced home protection plan -- contact Secure24 Alarm Systems. We'll help you build the ideal design with all the components you need like locks, alarms, and cameras. Place a call to (337) 306-6995 or submit the following form to get started.
Communities Served Around Lafayette By Secure24 Your Local ADT Authorized Dealer